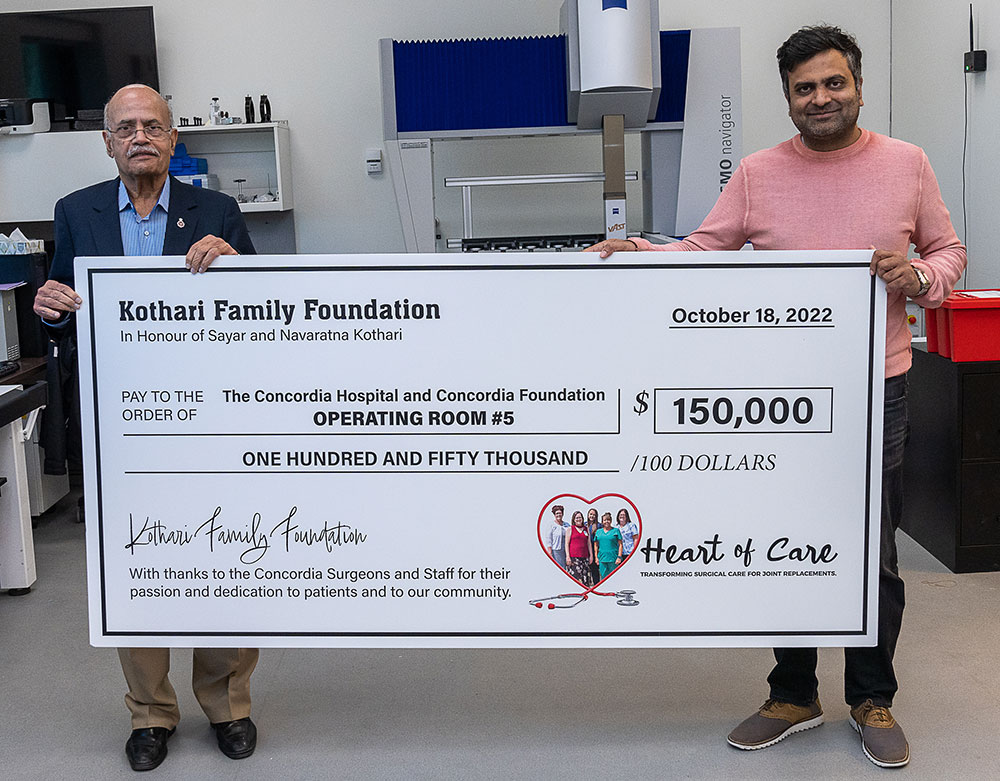 Thanks to you we have helped give people's lives back. The 2021- 2022 Concordia Classic Golf Tournaments contributed significantly to our campaigns to renovate the Day Surgery and to open OR #5 at Concordia Hospital. We have reached our goal and are looking ahead now to our Centennial in 2028 as we look at this significant milestone for the hospital and the community.
Impacts of our campaign 2022

Reduce wait times for surgeries

Optimizing patient outcomes

Enhance surgical spaces at Concordia

Improve quality of life for people living with debilitating pain
Concordia Hospital is Manitoba's leading site for joint replacement surgeries, including hip and knee. The surgeries of more than 1,000 patients have been affected as staff and other resources were focused on the pandemic response. The province will support the expansion of the orthopedic surgery program, which will include recruiting an orthopedic surgeon, refurbishing an operating room, adding four inpatient beds and investing in anesthesia staff. These improvements are expected to be in place by the end of the year and will increase capacity by up to 1,000 surgeries per year.
The Concordia Foundation will be leading fundraising efforts to support the hospital renovations and improvements required to increase joint replacement surgery capacity.
This brings hope to so many people, by significantly increasing joint replacement surgery capacity at Concordia Hospital and serving as a legacy project that will benefit patients for years to come.
Our Foundation donors and the Concordia orthopedic surgical team have consistently risen to the occasion to make tangible improvements in the lives of people waiting for surgical relief from debilitating pain. This is a significant investment in our community that demonstrates our purpose and values, of putting patients first.
A Better Way Forward
Innovative surgical techniques and technologies
Better access to health care services and support
Advanced training and education to ensure out team creates the best outcomes